Best Baby Towels Organic Bamboo Hooded Baby Towel
500 GSM ORGANIC BAMBOO FABRIC: This special, premium - 100% organic Toy Bear style hooded towel with sponge is a bath time essential for every little one. Bath time with baby is even more fun when there is a soft way to get your boy or girl dry from head to toe. We offer a high quality baby towel that will absorb all the water from your kid's skin better than most towels, because the higher GSM the better softness and thickness. It is a super breathable towel, so you don't need to worry that kids sensitive skin can become dry. Your children will love bath time with their new friend. Wrap up your child in our Hooded Towel with its unique design. Our luxurious towels are extremely thick and absorbent to remove water from your baby's skin quickly and avoid any possible irritation, also ensuring child doesn't catch a cold.
Super Soft and Ultra Absorbent(500 GSM), Large Size(35×35 inches) with Bonus Washcloth and Unique Embroidery. Right Choice for Kids with Different Skin Conditions such as Eczema or Allergies. This Set is Packed in a Stylish Box, Which Makes It a Perfect Gift for Baby Showers, Holidays, Birthdays, Maternity, Expectant and New Parents.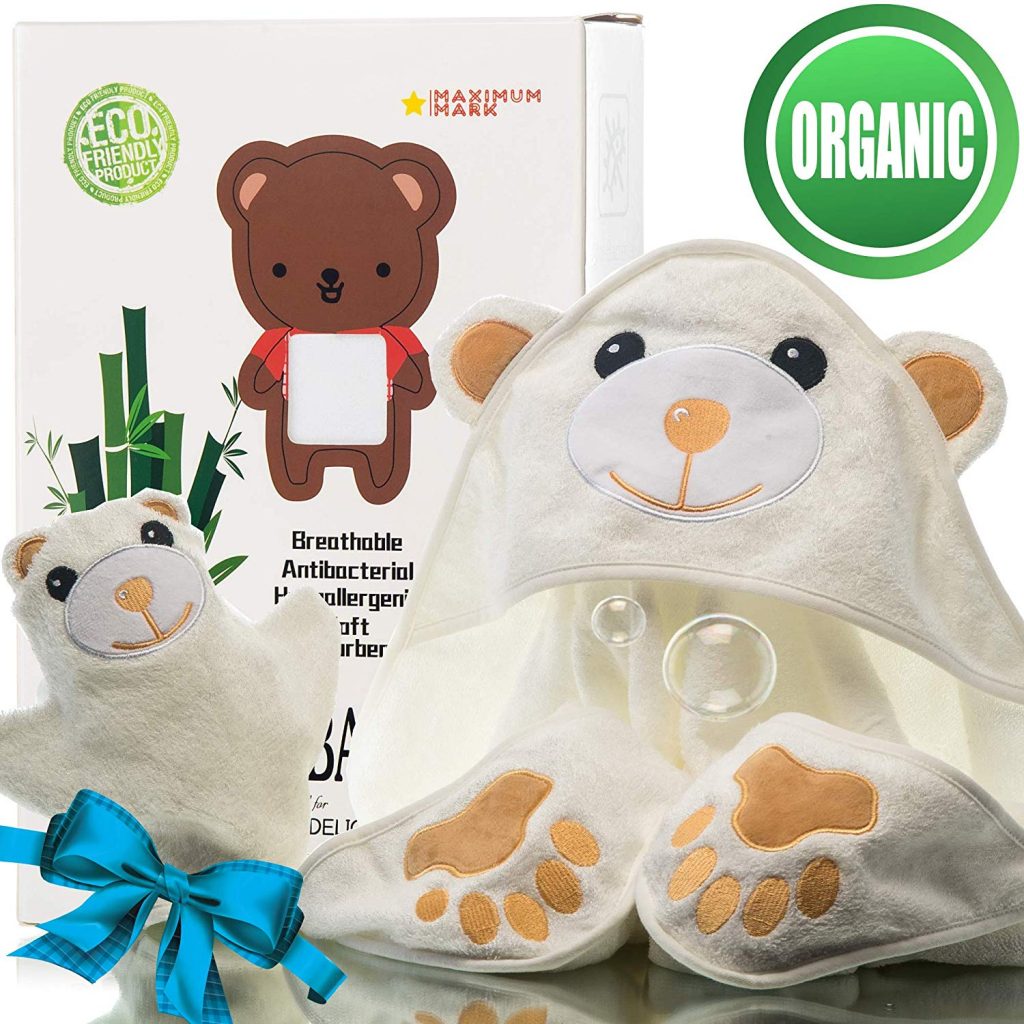 SUPER SOFT, ABSORBENT & BREATHABLE
Our Towels (500 GSM) and that makes them more absorbent and thicker than most hooded towels available on the market. This is also the best choice of Breathable hooded towel.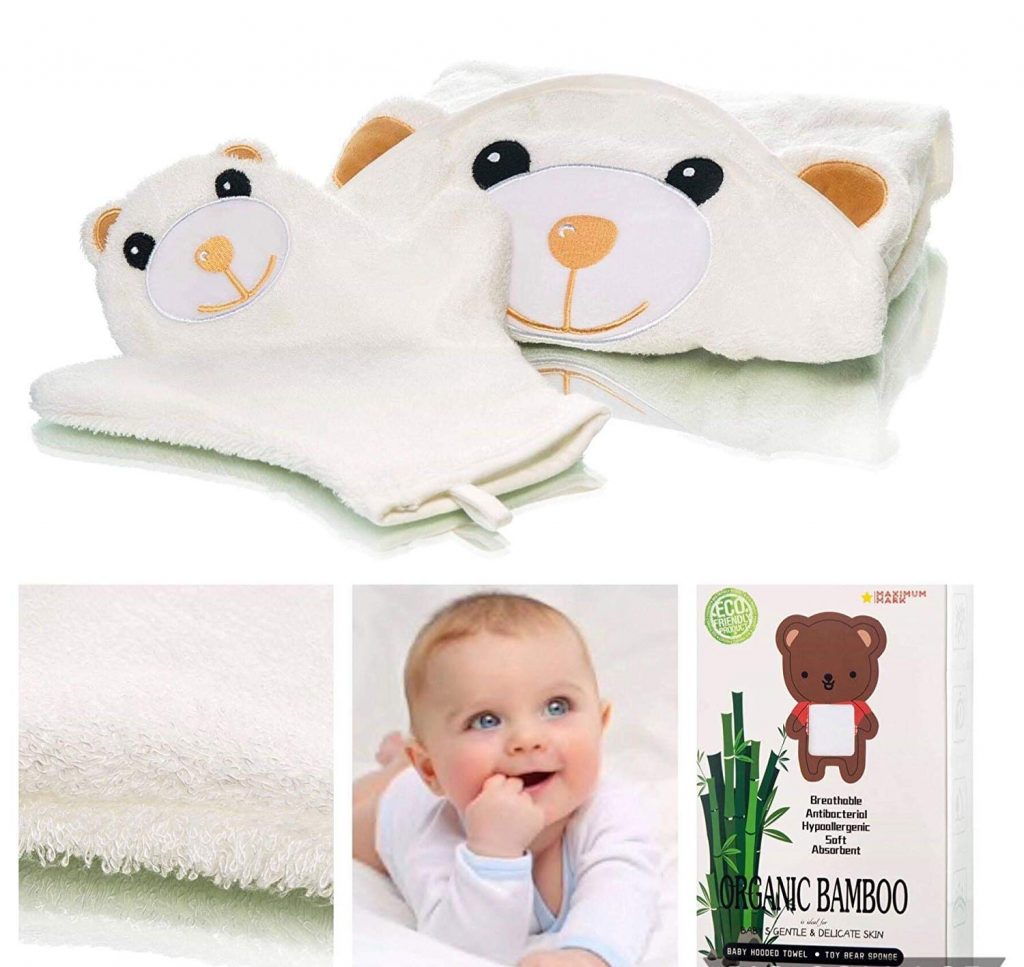 100% ORGANIC BAMBOO
Maximum Mark Baby Towels are 100% organic, hypoallergenic and antibacterial. They are gentle on face and skin and completely free of any harmful chemicals.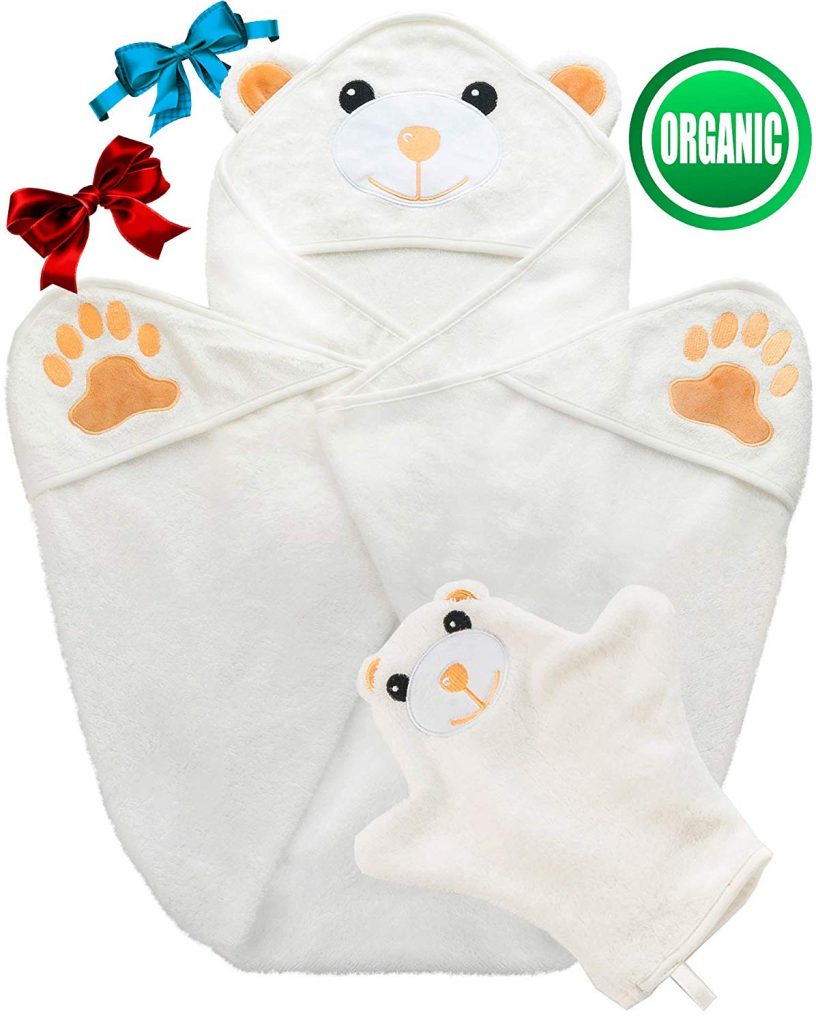 LARGE SIZE TOWEL
This Baby Towel is a generous (35×35 inch) which is perfect for newborns, infants, toddlers and even kids, allowing room for growth.

Best Baby Towels Organic Bamboo Hooded Baby Towel