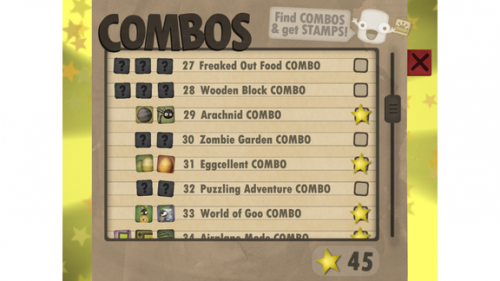 For pyromaniacs on the mend (or rise), Little Inferno might seem like a dream come true, as the oddball iPad app allows players to burn more than 100 distinct digital items within a virtual fireplace free of soot and real-world ramifications. For everyone else, the simple and repetitive act of buying items and using your finger to set them ablaze might initially seem pointless, but a mysterious back story, ample style, and a dollop of humor keep this compelling curio interesting long enough for it to show what's beyond the somewhat banal interactions.
Hailing from developers behind innovative and beloved titles World of Goo and Henry Hatsworth in the Puzzling Adventure, Little Inferno certainly earns its place in that experimental legacy. Set in a grim, endless winter of a future, you'll begin the game by poking around in your very own brand new Little Inferno Entertainment Fireplace – which earns you coins and stamps for igniting items purchased from its catalogs – and then light up things like batteries, picture frames, and a found credit card. Moving your finger around the screen generates fire, and each heated item reacts differently. A corncob, for example, spews popcorn around the screen, while other pieces may change the color of the fire or generate music and special effects.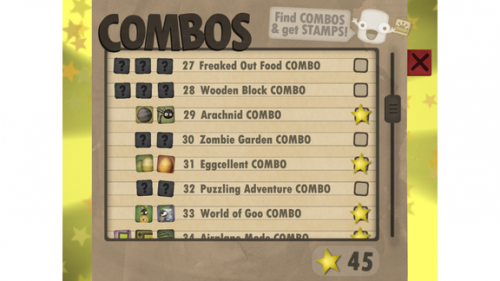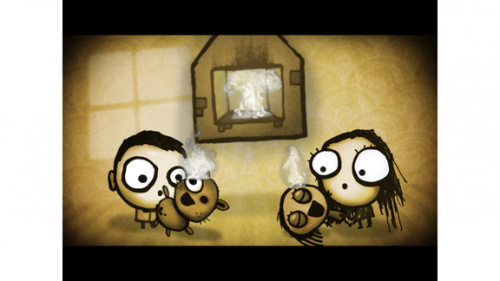 At first, it's difficult to see the point aside from the momentary gratification of seeing something burn. Specialized combos add a hook, though, as each of the seven unlocked catalogs of items comes with a list of amusing pairings that you must discover based on the title; for example, the "Wake Up! Combo" requires burning an alarm clock and cup of coffee at the same time. Other combos are more obtuse in description, or poke fun at video games and pop culture. In fact, there's a nicely satirical tone running through the entire game (particularly in the item descriptions), and the repetitive actions and little wait times feel like a commentary on the free-to-play market – except you don't have to pay an extra penny in this entirely self-contained title.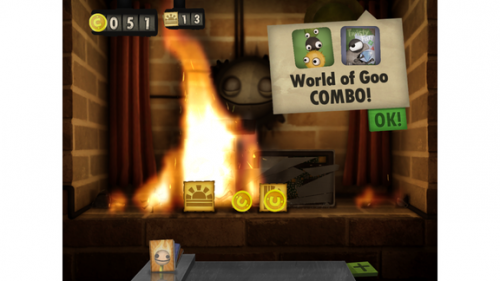 The beautiful art design and music recall those of World of Goo with great success, but where that game brilliantly paired its presentation with brainy and bewitching puzzle-solving, Little Inferno doesn't quite captivate with its interactions. But between the amusing combos and subtle storyline, which builds with each cryptic letter received and series of items burned, the game does yield a curiosity that warrants spending a few hours setting small-scale blazes. And while the game began on Wii U, Mac, and PC, both the touch interface and lighter price point make the iPad the ideal platform for this enjoyable trinket of a game.
The bottom line. While the allure of setting fires cools off before long, the engaging style, story, and puzzle elements make for an enticing experience.
Peruse the list of combos that expands with each unlocked catalog to get a sense of what to burn together. You'll need to notch a certain number of completed combos to access each later catalog.
Requirements
iPad 2 or newer running iOS 5.0 or later
Company
Experimental Gameplay Group
PROS:
Wide array of items to burn, with colorful effects and specialized combos adding a hook. Intriguing storyline develops steadily until an unexpected conclusion. Great art style, music, and humor.
CONS:
Core play mechanic turns a bit dull. Slow to start, and most incentive to keep playing is self-discovered.
1 new from $4.99

Last update was on: June 4, 2023 9:38 pm
Nominated for three awards at the Independent Games Festival including the Seumas McNally grand prize, Technical Excellence Aware, and Nuovo Award, with Honorable Mentions in Design and Audio.
From the designers of World of Goo and Henry Hatsworth in the Puzzling Adventure.
Realistic fire, physics, and a hidden story.
100% indie - made by 3 guys, no office, no publishers, no funding.
IAP Free - no spam, upselling, ads, of any sort. Just the game.