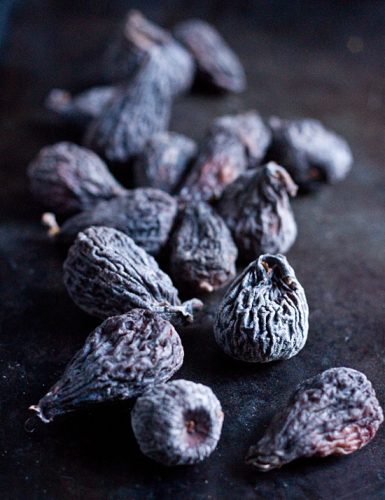 Wait until you see what happens to them in the oven.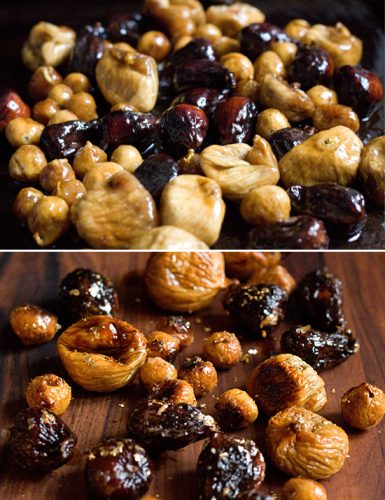 The heat of roasting brings the dried figs back to life. Some of them will puff up to form almost perfect globes. The honey and oil mixture gives them a thick, shiny gloss that hardens slightly as the figs cool. They come out of the oven looking like something you want to put on a Christmas tree.
We like to put these little jewels on a cheese board after a festive dinner, alongside our favourite nuts and some good dark chocolate. They're especially good while they're still hot.
Honey-roasted salted figs
Martha Stewart
1/4 C olive oil
1/4 C honey
10 oz. dried Turkish figs
10 oz. dried Black Mission figs
1/2 tsp. coarse salt
NOTE: You don't need Mission figs to make this. Flake salt and fleur de sel work really well here, they look like a fine dusting of snow.
Combine the oil and honey in a large bowl, and toss the figs in the mixture. Spread them on an oiled sheet, sprinkle with the salt, and roast for 12-17 minutes at 400F, giving the pan a hard shake after about 8 minutes. You know they're done when they're puffed and roasted looking. You can let them go quite dark, but be careful not to burn the sugars. If you're not serving them right away, be sure to loosen them from the pan when they come out of the oven, and again after a few minutes of resting.