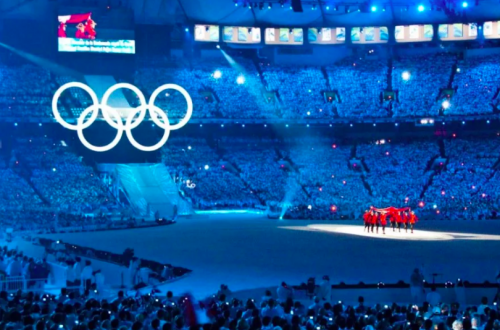 As everyone is gearing up for the Olympics, my excitement lies in knowing that this year's games are the first to think green from start to finish! Meaning, from the time the Vancouver Organizing Committee began planning for construction to the end of the 2010 events and even the legacy left after the games are long over, they kept sustainability in mind. Below are just a few examples of how VANOC is doing their part to create a carbon neutral winter games.
Sustainable Venues
VANOC employed LEED green building principles in the 2010 Olympic venues such as the Richmond Olympic Oval, where they set a goal to reach LEED (Leadership in Energy and Environmental Design) "Silver" certification.
Recapturing waste heat, rainwater capture and reuse, and wood waste reuse are just a few more environmentally responsible techniques integrated in the development of the structures. The team also focused on the future of the sites and how the community can utilize them in the years following the games.
Involving Local Residents and Game Attendees
The increase in transportation that will develop during the two weeks is a huge concern of the city. The objective is to promote pollution awareness for local residents and those traveling to the game. The city is providing more public transit and pushing carpooling options to cut down on emissions. The venues are also making it easy to reduce, reuse and recycle by displaying signage on all waste bins.
Educating for the Future
VANOC has invited partners, sponsors and spectators to participate in its Carbon Management Program to offset the carbon emissions created during the games. The team did their best to start off carbon neutral, but unfortunately, some things could not be avoided during the development process. The hope is that it will increase awareness in what we're doing to our planet and teach folks what they can do to make a difference.