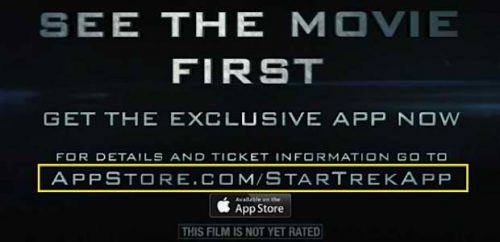 If you blinked you might have missed it last night, but Apple is finally rolling out short links for App Store apps which use the AppStore.com domain name — and developers can get in on it as well.
CNET is reporting that Apple managed to sneak a new product offering into somebody else's Super Bowl ad on Sunday night with the debut of new AppStore.com links for iOS apps.
Don't remember seeing it? The domain name appeared quickly at the tail end of the new Star Trek: Into Darkness trailer that Paramount aired during the game, which teased an exclusive app now available on the App Store.
AppStore.com functions identically to the existing short links Apple uses for App Store apps, but obviously the domain name approach is far easier to use, and whatever comes after it can be customized by developers to fit their own branding for either iOS or Mac.
The report also notes that the domain name has an interesting history: Late Apple CEO Steve Jobs was gifted AppStore.com from Salesforce CEO Mac Benioff after the iOS App Store made its debut in 2008.