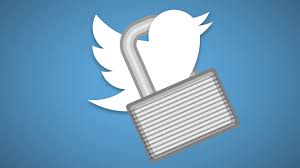 Oh, Blockbuster… it seems like no matter what you do, you just can't get it right. Take for instance your latest attempt to reboot your video-on-demand service, which curiously leaves out iOS entirely. OK sure, there are a lot of Android users and that's one potential audience, but to omit an iPhone and iPad app seems a little misguided to us. But hey, you can watch rentals on your Mac… hello? Anyone interested in that…?
Twitter Confirms Security Breach for 250,000 Users
Having problems logging into your Twitter account this past weekend? If so, it might be because you were one of the 250,000 users affected by a security breach at the microblogging service. Twitter's blog claims the unauthorized access was limited to "one live attack" which they were able to shut down moments later, but a further investigation showed that usernames, email addresses, session tokens and encrypted/salted versions of passwords for up to a quarter million users may have been affected. Such users will receive an email from Twitter, after which time you'll have to create a new password — but if you're particularly paranoid, you may want to do it anyway before you finish reading this weekend recap.
Blockbuster Retools On Demand for Mac, But Where's the iOS App?
Former video rental goliath Blockbuster may be a mere shadow of its former self now, but the company continues to explore other options for continued existence. The latest is a reboot of Blockbuster On Demand, its "new and improved" digital rental service offering thousands of movies in "stunning HD and full surround sound." It all sounds pretty good until you head to the website and try to download the apps, only to discover they're limited to Samsung TV and Blu-ray players, Mac or PC and Android tablets or phones, though second-generation Roku and higher is touted as "coming soon." No iPhone, iPod touch or iPad? Seems like an ill-fated reboot, if you ask us…
Path Settles with FTC Over Underage Privacy Concerns
Social network Path announced in a blog post Friday that it had reached a settlement with the U.S. Federal Trade Commission (FTC) over alleged violations of the Children's Online Privacy Protections Act (COPPA). "The gist of the FTC's complaint is this: early in Path's history, children under the age of 13 were able to sign up for accounts," the blog post explained. "A very small number of affected accounts have since been closed by Path." The issue stemmed from the Path app not automatically rejecting users who indicated they were under 13, a problem the company claims to have fixed before the FTC "reached out" to them. It's only the latest in what seems to be a long string of privacy offenses from Path, but will it be the last?
Tapbots Helps Spur App.net Adoption with Free Limited Time Netbot App
Many Twitter users have become frustrated with changes the microblogging service has made over the last year or two, which is why App.net has become a viable alternative for many in the tech community. It's also why Tapbots released Netbot, a third-party App.net client that echoes their popular Tweetbot solution for Twittter — and if you act quickly, you can get it absolutely free. "In order to spur adoption of App.Net we've decided to make Netbot for iPhone and for iPad free for an unspecified period of time," the company posted on — where else? — App.net last week. There's just one caveat: You'll need to pay at least $5 per month (or $36 per year) to use the app in the first place, since App.net is a subscription-only service.
Dropbox Adds Social Sharing for Photos, Documents
The Verge reported last week that cloud storage service Dropbox is taking yet another big, bold move into social photo sharing and document previews. Kicking off first on the web-based and rolling out to users over the next few months, Dropbox now offers up a one-click quick preview of PDF or Microsoft Office documents (Excel is not yet supported, however). On the photo side, Dropbox is attempting to give users something to do with all the images they've automatically uploaded from iOS and Android, collecting all of the images on your account into a single view on the website, organized by time and date and ready to post on Facebook, Twitter or via email. The beauty of the system is that albums are "virtual" — it doesn't matter where they actually reside in Dropbox, the service will gather them up for you. Anyone out there in MacLife.com Land get these cool features yet?