Bottom Line
If you're looking to invest in a gas grill that will perform reliably and last for years, consider the Weber Genesis E-310. True, it's pricier than many other gas grills, but users say it's a well-designed and easy-to-use workhorse that will go the distance and is worth every penny. Many consider it an especially good option for families that do a lot of grilling.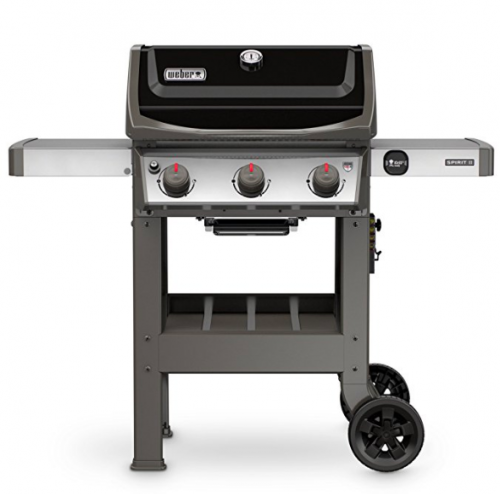 Performance
Consistent and reliable. Both professional reviewers and home grillers say the Weber Genesis E-310 delivers excellent results. The grill "cooks like a dream," according to one reviewer, with others adding that it heats up quickly and evenly, and grills evenly at both high and low temperatures. Users report great-tasting foods, including shrimp, steaks and hamburgers, and several say it imparts pleasing grill marks. We found very few complaints about this model's performance; a few say the grill should heat up more quickly, and a few report flare-ups or uneven cooking.
Ease Of Use
A cinch to use and to clean. Reviewers are nearly unanimous about the simplicity of the Genesis E-310, saying the starter works consistently, the knobs are nicely positioned, and the grill cleans quickly. One user says the grill "lights like a charm," while another says it's "not bad to clean at all." Others note that casters operate easily, and the gas level indicator is accurate and very readable. A few users report igniter or cleaning difficulty, and a few say they would prefer a larger cooking surface.
Safety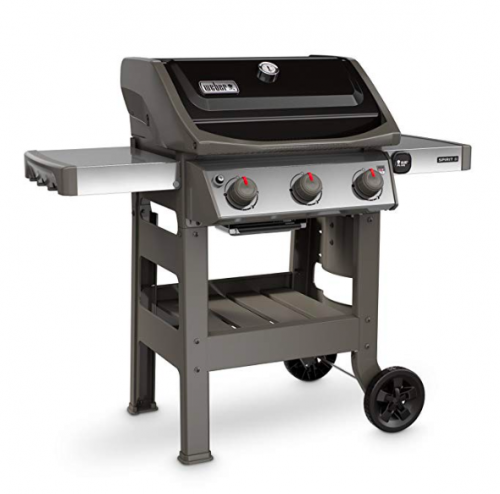 Virtually no safety issues. Like other gas grills, the Weber Genesis E-310 must be used with caution, and in accordance with the instruction manual. Weber recommends allowing only qualified attendants at authorized liquid propane dealers to fill the tank. It also instructs owners to inspect all connections for gas links using soapy water and to remove built-up grease in the drip tray before operating the grill. That said, we found very few comments about the grill's safety in either professional or user reviews, only a handful of flare-up reports.
Cost Of Ownership
Pricey but built to last. While some say the Genesis E-310 is pricey, the vast majority of owners say it is well worth the investment. Many find the construction solid and not at all "tinny" (in the words of one user), and some note that it stands up well to bad weather. Maintenance involves cleaning the insect/spider screen annually and checking that the flame pattern stays consistent. The grill's warranty runs from two years for some components up to 25 years for the aluminum castings and porcelain-enameled shroud. We read several very positive comments about Weber's customer service.
PROS
Durable, solid build
Grills evenly
Easy to use and clean
CONS
Mechanical problems for some
Assembly can be difficult
Add your review


Weber Genesis ii e 310 Review