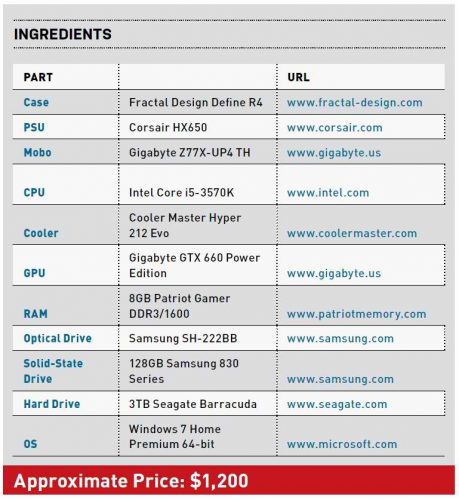 Note: This blueprints article was taken from the December issue of the magazine.
need to, its Mini–ITX form factor is perfect for a home server, and it's inexpensive. It also has 6Gb/s SATA, which will be useful for the boot drive, and USB 3.0, in case I need to plug in additional external storage.
Fractal's Array R2 chassis was an obvious choice for this WHS build. It's beautiful, has a built–in 300W PSU with six SATA power leads, and has a drive tray that can hold up to six 3.5–inch hard drives.
The most important part of this build, of course, is the storage. Windows Home Server needs at least 160GB for its install partition, so I picked a 1TB boot drive because they're not much more expensive than smaller–capacity drives. Because this server will hold backups of all my computers, as well as movies, music, and family photos, redundancy is important. Windows Home Server doesn't have native data redundancy or RAID support, so I had to roll my own. HighPoint's RocketRaid 2720SGL is a PCIe RAID card that supports up to eight SATA or SAS drives at 6Gb/s. I'm pairing it with five 3TB Seagate Barracuda XT drives.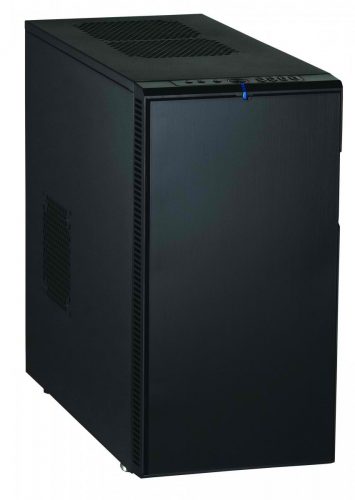 The big news this month is that the price of our Baseline rig has dropped a bit, going from $1,350 last month to low price of just $1,200. The drop is due to two factors—prices for PC parts keep falling, and we swapped out only one component, trading the Gigabyte GTX 660 Ti for the less expensive GTX 660. Since this rig is built for 1080p gaming, the GTX 660 fills the bill quite well and costs $80 less than the 660 Ti. We thought about inserting a Radeon HD 7870, given recent price drops that bring it in line with the GTX 660, but the GTX 660 is less expensive and faster, so in it goes. All other parts remain unchanged.
Click on page two for the Performance and Ultra builds.