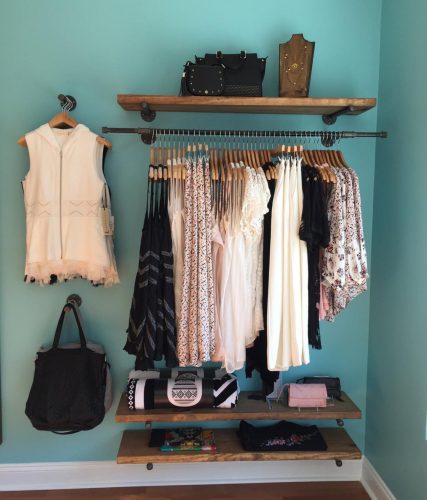 If you don't already have some, install high shelving near the ceiling, above the coat rack.
• Install a second coat rack below the main one—this will be the perfect height for hanging the kids' jackets.
• Make sure to use the back of the closet door for pegs, coat hooks, small shelves, or other storage options.